If you're looking for a Gold Coast line marking company that is reliable, efficient and affordable, then you've come to the right place. With over 25-years experience, servicing all areas of Queensland – Able Line Marking is your go-to company for all things line marking. To get a free no-obligation quote, simply click on the links below.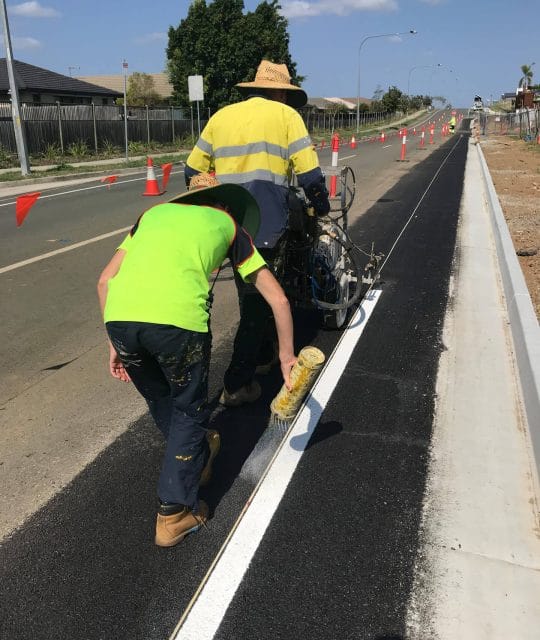 Able Line Marking Gold Coast
Gold Coast Line marking is an essential service for businesses all over the city. From car parks to factories, shopping centres to roads, we've got you covered when it comes to all your linemarking needs. Whether you have a small job that needs a few touch-ups, or need a complete overhaul – we work 24/7 to get your lines painted quickly, and get you back to work sooner. 
To get a free no-obligation quote, simply click on one of the links below.
Others' Experience With Able Line Marking
These people are amazing to deal with the brother and sister dynamic duo are extremely easy to deal with and very efficient in their area of expertise. I would highly recommend this company .
Able Linemarking did a fantastic job. Damien had a lot of different stencils on board his truck and came up with numerous linemarking solutions to address problems on our driveway. We shopped around on price too - Able Linemarking is the best for price and value. Thank-you!
Damian from Able Linemarking was contacted recently to do some work at our factory, we highly recommend for anyone looking for quality & service.
Thanks to the team at able great job Good price they were prompt got the job done quick very punctual.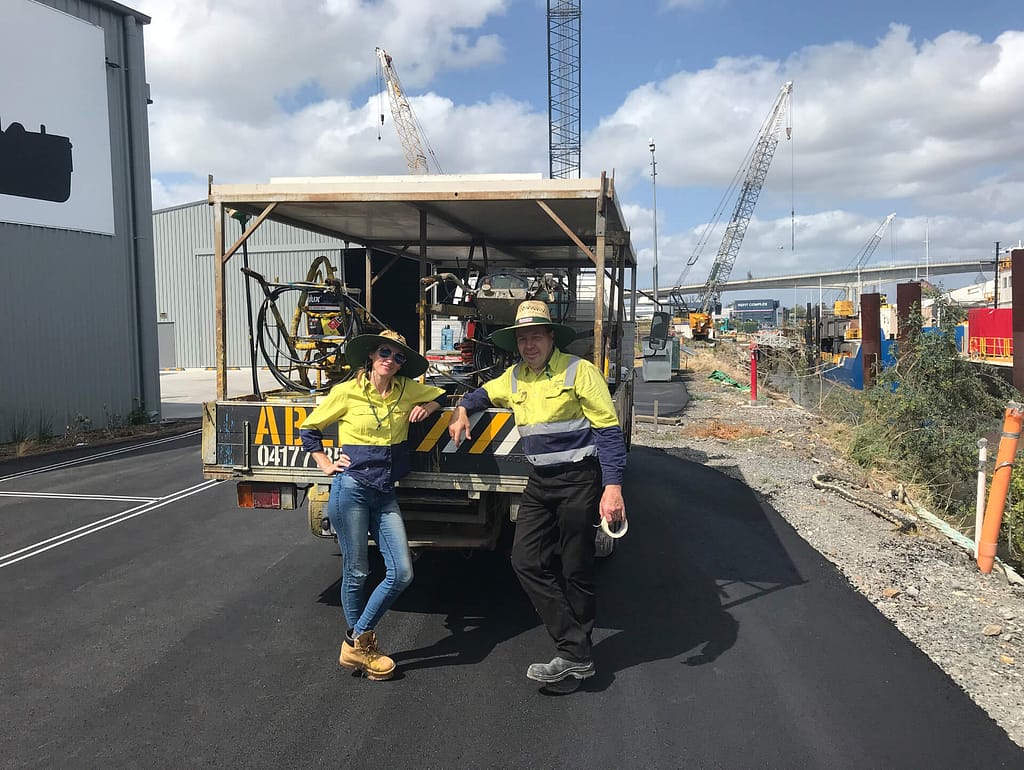 Finding A Good Gold Coast Line Marking Company
When deciding which of the Gold Coast line marking contractors to choose from, consider a local company with a solid reputation. Someone who has been serving the community for years bears the mark of a quality service provider. Contractors with experience in all types of projects show that they are not only competent but also qualified. 
No two projects are ever going to be the same so experience spanning various jobs is beneficial. When it comes to working in Gold Coast, there are certain compliance needs that the service will need to meet. Look for a team who is qualified and certified in alignment with the set Queensland standards.
Line Marking Gold Coast Services
As the Gold Coast is home to a growing population, it holds an increasing number of businesses, public services, and residences. In an urban area of this size, infrastructure that supports the safety and flow of humans and traffic is instrumental to its ability to function. Line marking is one aspect of this necessary infrastructure. 
The lines serve to create a safe environment for people by providing navigational instructions to follow. Line marking Gold Coast services are important to maintain traffic flow, road safety standards, effective parking patterns, and factory efficiency among other things. A qualified contractor will work with you to ensure that your space in the city adheres to local safety and standards for people and vehicles to use.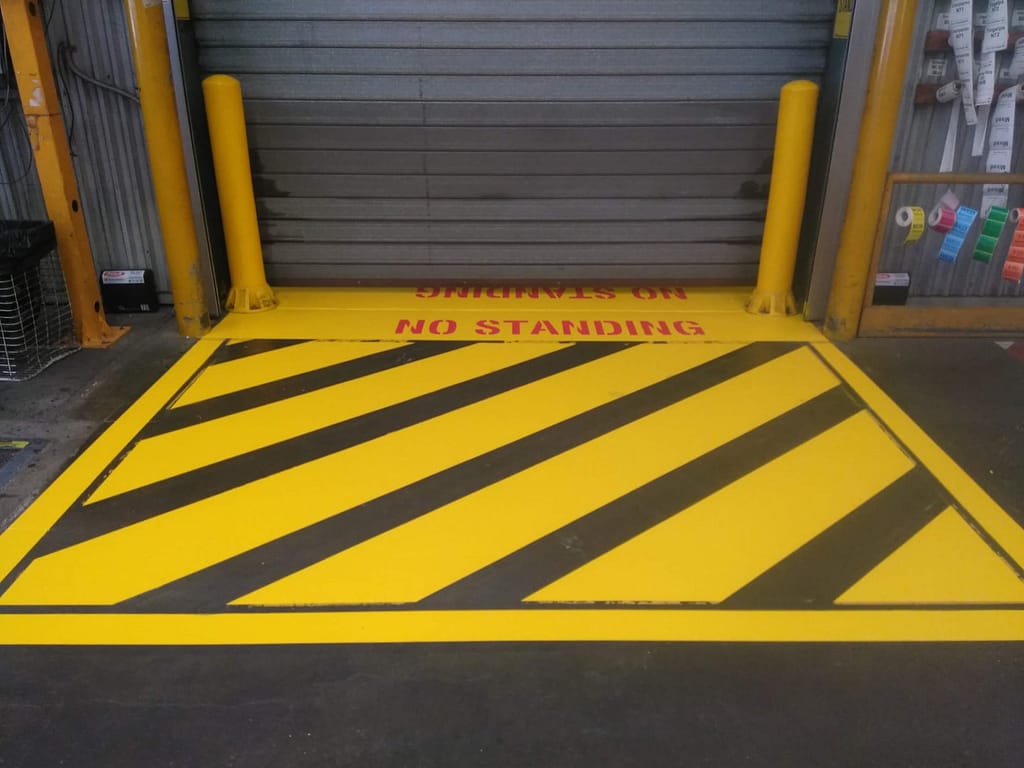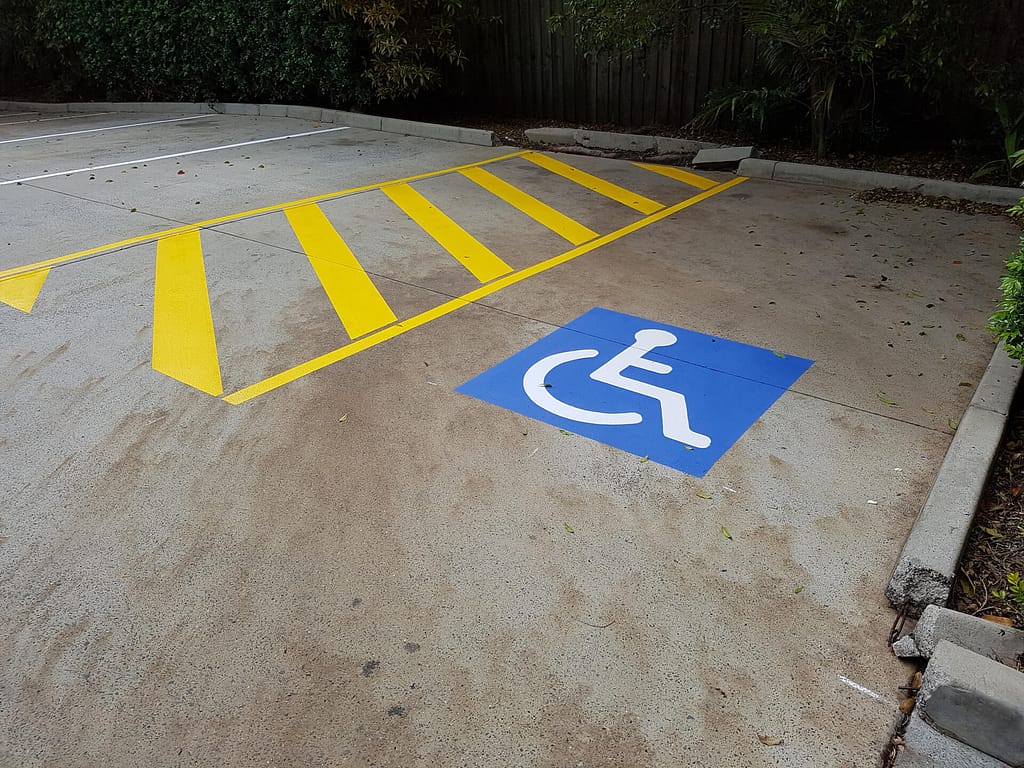 Gold Coast Line Marking Solutions
With an expanding road network to accommodate the increasing population and industry, companies provide a line marking service to aid traffic and provide navigational instructions. Similarly, mapping out car parks is a major solution that contractors provide to Gold Coast businesses. Whenever a business moves onto a new property or expands, it needs to accommodate its customers or visitors. 
A carefully planned and demarcated parking lot will ensure that traffic flows freely through it and pedestrians stay safe. Another is in factory space. With industry booming in areas like Australia TradeCoast, Caboolture, and Bundamba, the need to implement safety markings in warehouse space is on the rise. Marked out sections improve workflow and direct employees along the production line. 
Key Considerations For Gold Coast Line Painting
Considering the Gold Coasts' multitude of available transport services, you can understand the need for clear road markings to manage traffic flow. With trains, buses, cars, ferries, cyclists, and pedestrians utilizing the roads, paint that can withstand traffic is imperative too. You also need to consider the surface type that the lines will be stencilled onto. Additionally, the elements play a key role in testing the durability of line markings. 
With humid, subtropical weather conditions, Gold Coast road markings have to bear the brunt of the burning sun that can serve as wear and tear. It is also important to assess whether the area for marking is inside or outside as this will determine the strength and intensity of the solutions used. Finally, there are finer details such as reflective or non-slip surfaces to consider.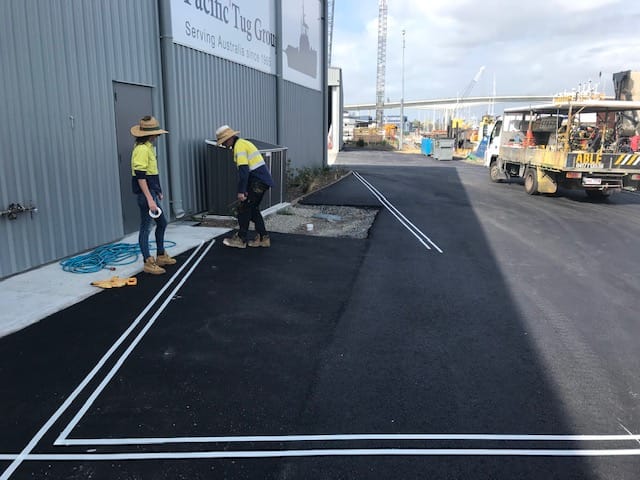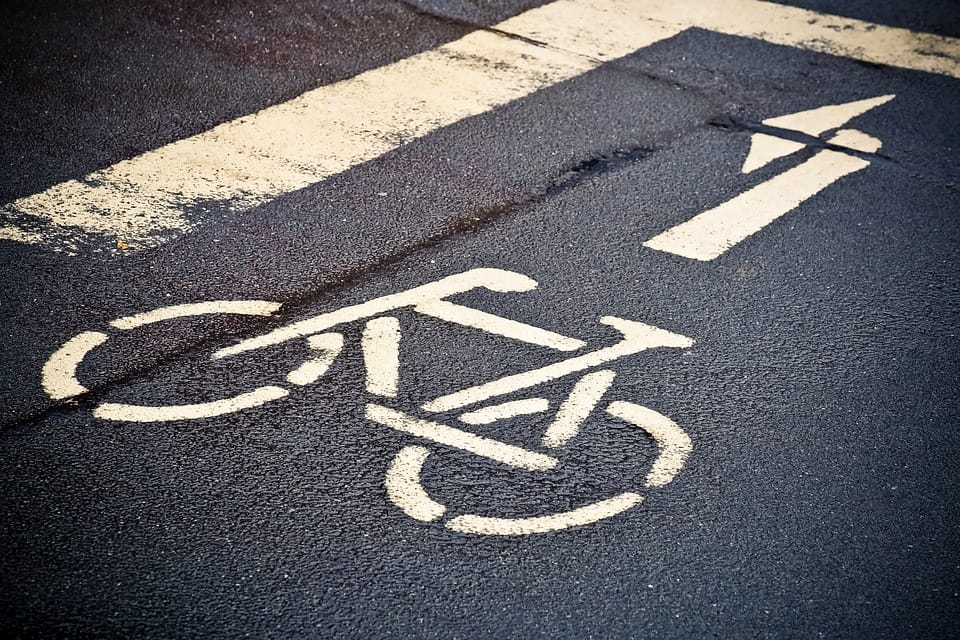 Occasionally, there is also the need to remove a line marking. Removal occurs through grinding down surfaces such as concrete or bitumen. Surfaces Scarification is another process that breaks down hard, highly compacted materials. Additional methods used towards the line removal process include poly-planning, wet blasting and the black-out method. Poly-planning machines allow for the permanent removal of line markings through equipment intended solely for this purpose. 
Wet blasting may also be used and possibly preferred as a less harmful practice for the surrounding pavement. Following a wet sandblasting, lines are permanently removed thereafter. The black-out method can also be thought of as one of the simpler methods for those on a budget as it uses black line marking to conceal old lines.
GET A FREE, NO-OBLIGATION QUOTE
To get your free quote, simply enter your details, tell us a bit about your job requirements, and we'll get back to you within 24 hours.