If you're looking for a car park line marking company that is reliable, efficient and affordable, then you've come to the right place. With over 25-years experience, servicing all areas of Queensland – Able Line Marking is your go-to company for all things line marking. To get a free no-obligation quote, simply click on the links below.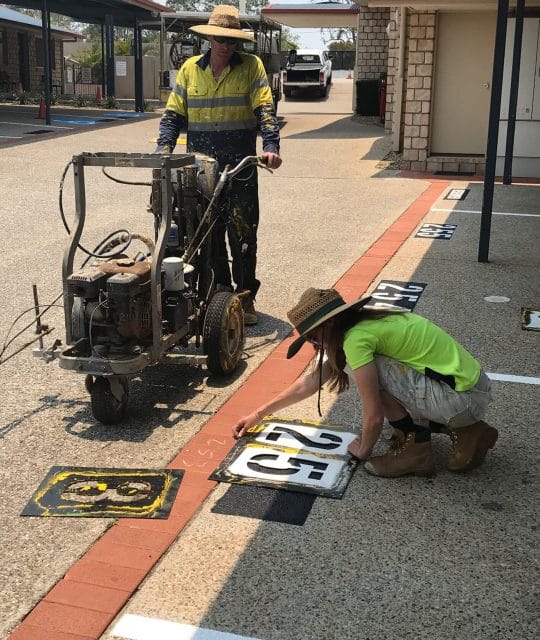 Car park markings are there to identify certain key warnings and regulations, as well as guide drivers. Quite simply, car park line marking makes for efficient traffic flow and ensures the safety of pedestrians. 
Whether you have a small job that needs a few touch-ups, or need a complete overhaul – we work 24/7 to get your lines painted quickly, and get you back to work sooner. To get a free no-obligation quote, simply click on one of the links below.
Others' Experience With Able Line Marking
These people are amazing to deal with the brother and sister dynamic duo are extremely easy to deal with and very efficient in their area of expertise. I would highly recommend this company .
Able Linemarking did a fantastic job. Damien had a lot of different stencils on board his truck and came up with numerous linemarking solutions to address problems on our driveway. We shopped around on price too - Able Linemarking is the best for price and value. Thank-you!
Damian from Able Linemarking was contacted recently to do some work at our factory, we highly recommend for anyone looking for quality & service.
Thanks to the team at able great job Good price they were prompt got the job done quick very punctual.
Car Park Line Markings are important to aid traffic flow around your car park and help to keep drivers and pedestrians safe. We Line Mark car parks of all sizes, and our services include (but are not limited to): 
Cross hatching 
Arrows 
Parking bays 
Give way bars / Stop bars 
Speed control markings 
Numbering 
Lettering 
Crossings 
Speed Hump markings 
Disabled Symbols 
Pram Symbols 
We can also help you design and layout  your car park to gain optimum use of your space. So if your shopping centre, new building, school, factory, warehouse, or anywhere needing line marking, be assured that at Able Linemarking can do it all. 
Considerations For Parking Line Marking
For this sort of area, a contractor will usually fulfil services such as painting lines to designate parking bay, provide instructional indicators (including stop signs), one-way streets, crosswalks, and other important road features. Road markings and line stripes are also used for special applications on road surfaces, including marking and indicating handicapped access pathways and parking spots. 
Special paint created for use on concrete or asphalt is commonly used to make the road lines. While most people know the properties of concrete as it is widely used in construction, asphalt is a more specific type of concrete that has a petroleum-based binder. Therefore, it is critical to have the correct type of paint that adheres to the surface adequately without washing away.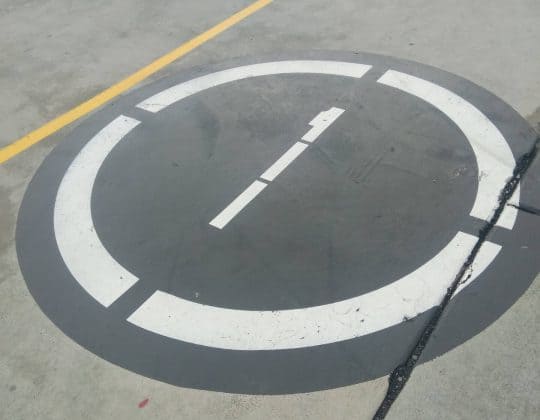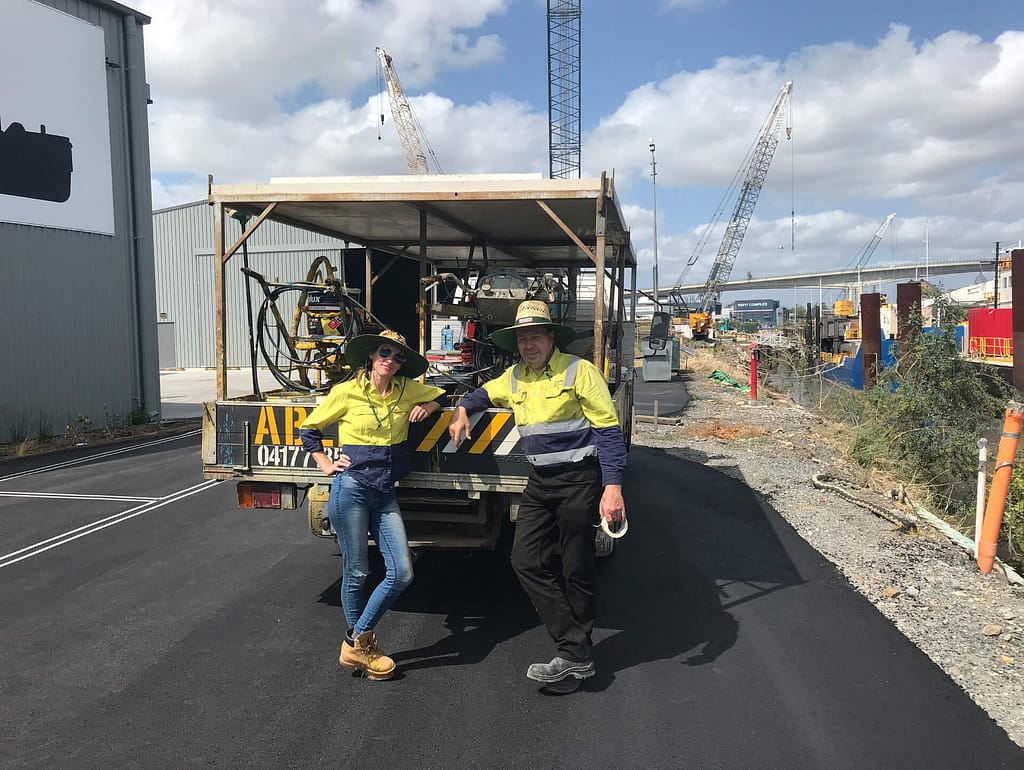 How To Select Car Park Marking Contractors
While it may seem like a simple painting job, the process of road surface marking for car parks requires experience and precision. A line marking contractor who can sit down with you and discuss your exact car park requirements is essential. The last thing you want is a poorly planned lot that leaves customers or visitors feeling frustrated driving and parking in it. There are a few key ways to ensure you find yourself the best car park marking contractors, included but not limited to: 
An extensive portfolio and necessary industry experience, with positive customer reviews
Experience with your type of parking project
Large enough team to effectively handle your project and provide quick results
High-quality materials 
Competitive pricing, be sure to shop around before settling
Request an initial quote to see what you will be getting into
Standard paints will not properly adhere to concrete or asphalt, with certain types of paint, such as acrylic or latex, easily peeling off the surfaces. On the other hand, asphalt and concrete paints have been specially designed to adhere successfully to the pavement. 
While solvent-based paints are commonly used, water-based paints are becoming more popular as they are more environmentally friendly. Therefore, it is imperative to ensure that your car park marking contractor selects the correct line marking paint that will successfully adhere to the surface you are mapping. Other vital equipment used to mark road surfaces include: 
Thermoplastic paint pre-heaters 
Hand-push pre-markers
Road marking removers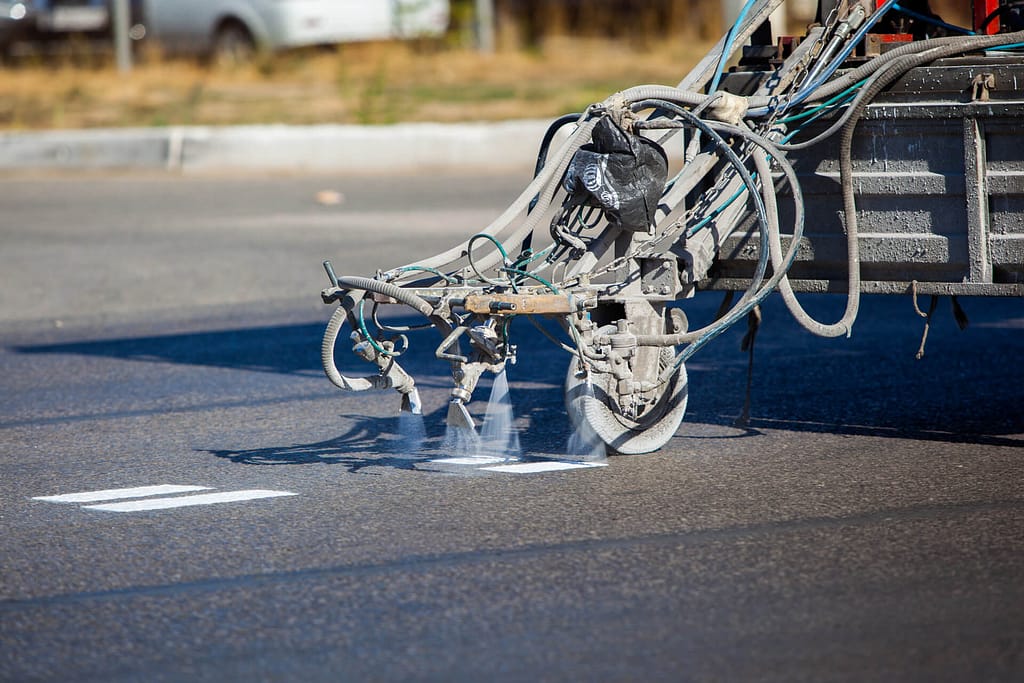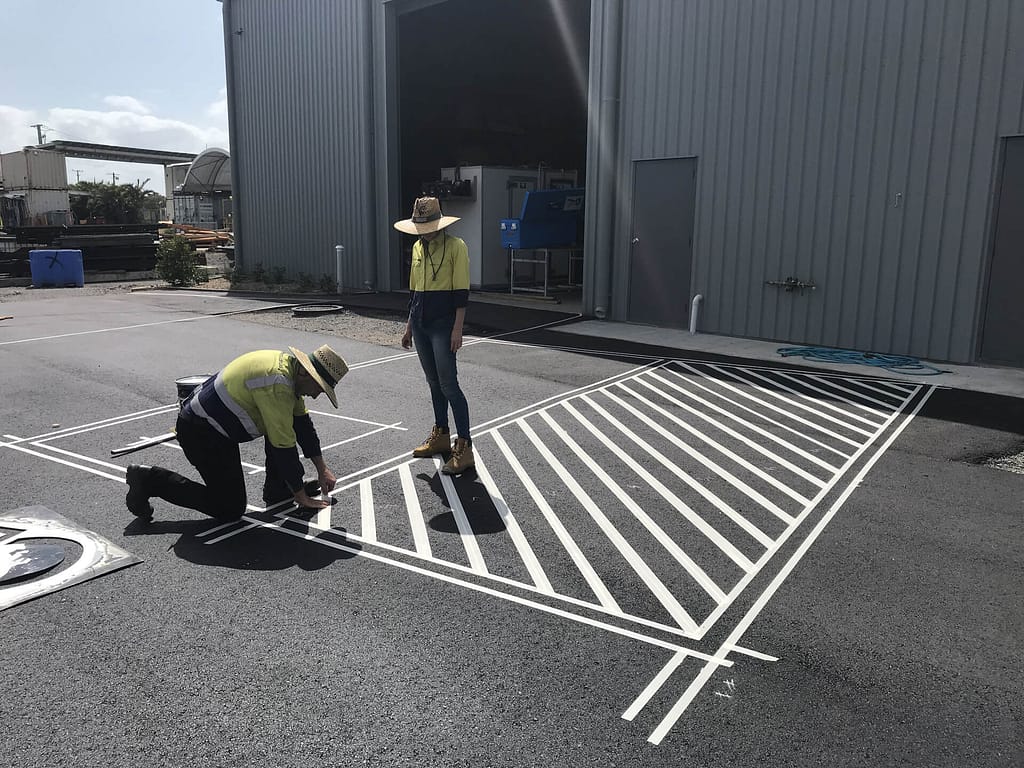 Why Are Parking Road Markings Important?
Never underestimate a well thought out and marked car park. Without the lines, it can cause confusion or chaos in public or private spaces. In most cases, car park road markings give motorists a clear idea of the correct traffic pattern, rights-of-way, and smooth traffic flow. 
The most important reason for car park line painting is to enhance safety for road users. Drawing in the lines involves the application of lane borders and crosswalks on road surfaces. When mapped out correctly, these parking road markings provide security to drivers, vehicles, pedestrians and passengers in both private and public spaces. In addition to this, we provide industrial marking solutions for our clients to ensure their safety at the workplaces. 
The Process of Car Park Surface Marking
Line marking machines, also known as road marking machines, mark road surfaces or apply lines on public or private surfaces. The machines mark anything from car parks or playgrounds to large-scale sports fields. 
Air spray is the method of marking, which uses compressed air to spray the paint onto the surface of the parking area, producing a thin smooth layer of paint. However, this method can sometimes be a little messy and not exactly accurate. High-pressure airless spraying utilises a high-pressure airless pump, producing a more exact paint job than the conventional air spray technique. This method can easily adhere high viscosity paint and can apply thicker layers in one pass.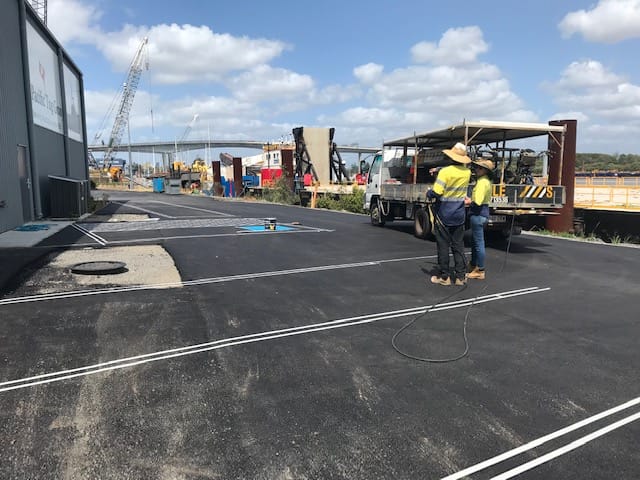 GET A FREE, NO-OBLIGATION QUOTE
To get your free quote, simply enter your details, tell us a bit about your job requirements, and we'll get back to you within 24 hours.